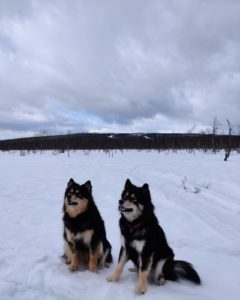 Good news! We have 7 apartments where you can take your pet with you!
Apartments are
Cabins Levikaira 11, 12, 13 and 14
Alpine house aparmtents A1, A2 and A4.
There are different types and different sizes so everyone will find the suitable accommodation from us! :)
Pet fee is 50€/stay.